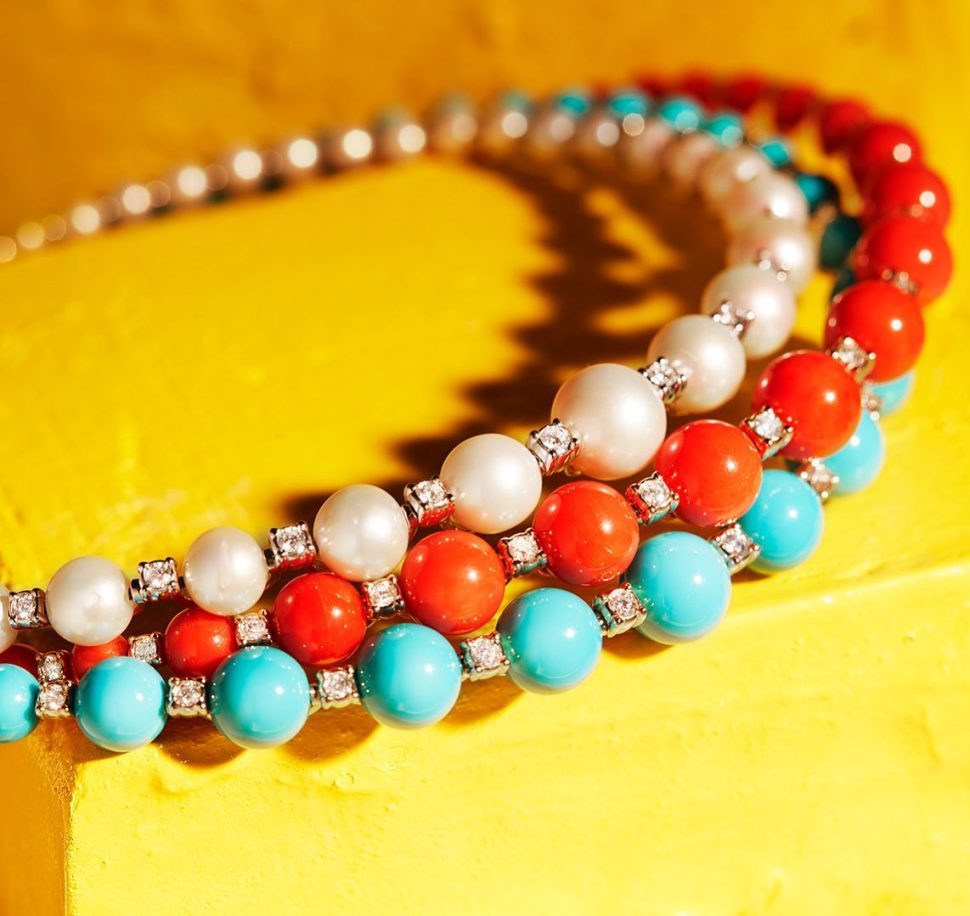 THE NEW CHANTECLER COLLECTIONS
The sea is the main inspiration and the conceptual and aesthetic leitmotif of the Chantecler 2023 collections. The sea is the cradle of life, a plot of beauty, dynamism and incessant energy, a treasure chest of a thousand colors and fabulous creatures. The legendary sea of ​​Capri, which for Chantecler has always been a primary asset to be protected and cared for, to be handed down to future generations.
CHERIE – The Cherie collection brings marine charm to life in the new bracelets, earrings and necklaces in yellow and white gold where degrading boules of turquoise and coral alternate with the gleam of diamonds and pearls.
PAILLETTES – Following the 2023 marine inspiration, the Paillettes collection introduces the sapphire as the cardinal point of a Mediterranean route. This gem with its infinite shades of blue and water reflections recalls the deep seabed overlooked by the cliffs of Capri.
CAMPANELLA FISH – The iconic Chantecler Campanella undergoes a metamorphosis into a precious little fish. The flakes are mobile hand-glazed sequins.
CAMPANELLA BOUGANVILLEA – The vivacity of the colours and the magic of the scents of Capri bring to mind the notes of the Capri flora, accompanying us into a dreamlike reality. The bougainvillea flower through the iconic bell offers an unforgettable tribute to Capri, to the love of nature and attention to sustainability.
Come and discover the new Chantecler collections in our jewelers in Udine, Pordenone and Lignano Sabbiadoro.